Llanidloes Town Council
Llanidloes Town Council is housed in the Town Hall, a listed building given to the town by the Davies family of Llandinam. Its original purpose was to provide temperance accommodation as an alternative to the spirited establishments elsewhere in the town. It also provided a private room where farmers could strike their bargains on market day in full sobriety without being diverted by the dangerous intemperance of the public house.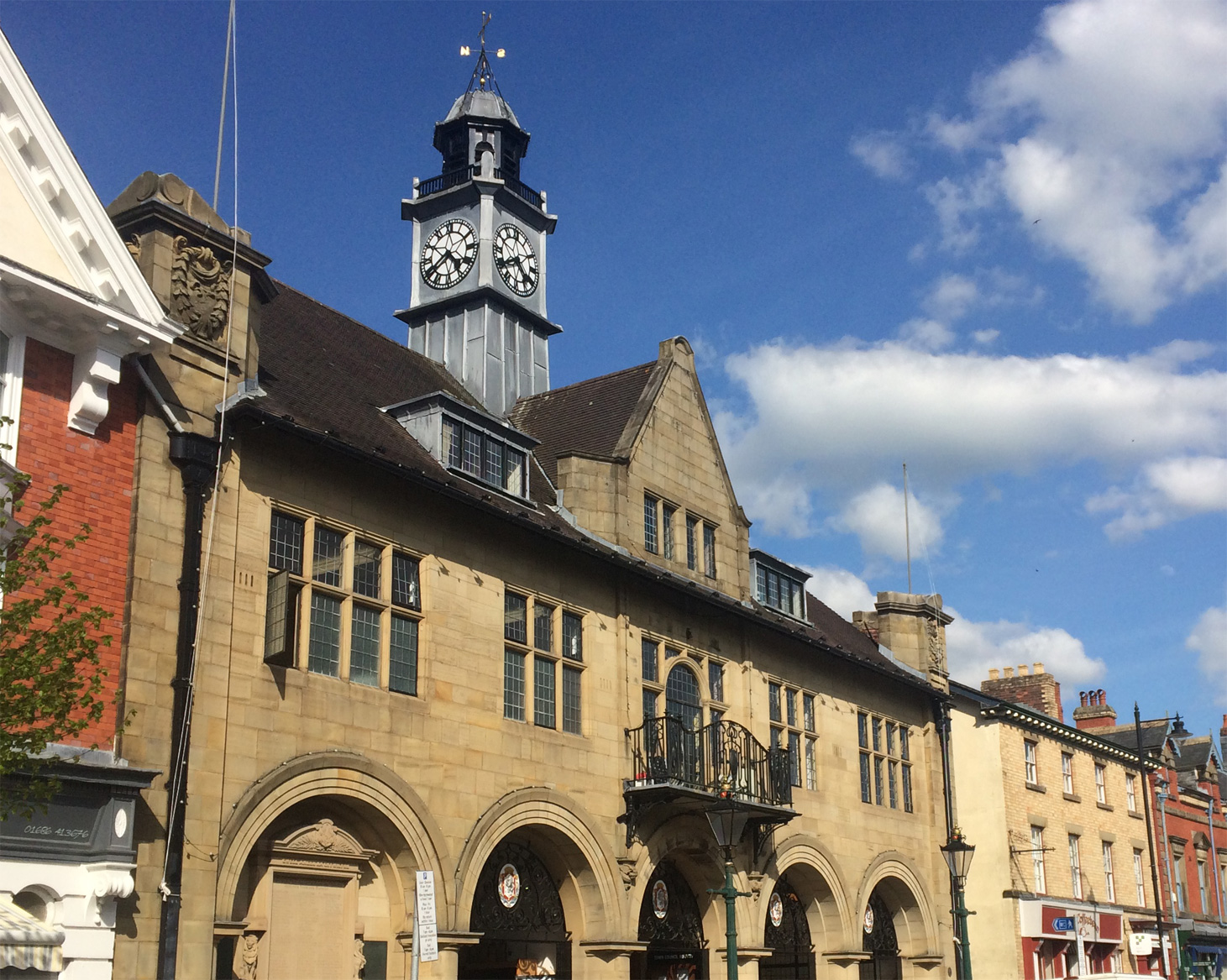 About us - Where and when we meet
Llanidloes Town Council meets at 7.00 pm at the Council Chamber, Town Hall, Great Oak Street, Llanidloes on the 4th Monday of the month.
Can I attend a Council Meeting?
Meetings are open to everyone to attend and observe.
Your concerns are our concerns
The Town Councils powers are limited, but it will take up and pursue any matters of importance to the Town and those who live in it.
Property and Services
Town Hall
The Town Hall is in the ownership of the Town Council and currently comprises of offices along with some meeting rooms available for community meetings. To hire rooms contact the Town Clerk
Severn Porte
An area of parkland just off Long Bridge Street, runs alongside the River Severn. An ideal area for picnics or for feeding the ducks.
Victoria Avenue Play Park
A community play park (with toilets) recently refurbished and very popular with children of all ages.
Recreation Ground
A community area comprising of the Bowling, Cricket and Tennis Clubs. A separate children's playground currently undergoing refurbishment.
Skatepark and Riverside Park
The Skatepark was built and equipped in 2005 and is well used by skaters and BMX bikers. The riverside walk is well used especially by dog walkers.
Old Market Hall
A Grade I listed building owned by the Town Council and currently funded by a grant from Powys County Council, is the main tourist attraction in Llanidloes.
Cemetery
Owned by the Town Council and run by a Burial Board Committee. This is a committee made up of Councillors from Llanidloes Town Council and Llanidloes Without Community Council.